Traffic in Minnesota
Motor vehicle traffic is a public health issue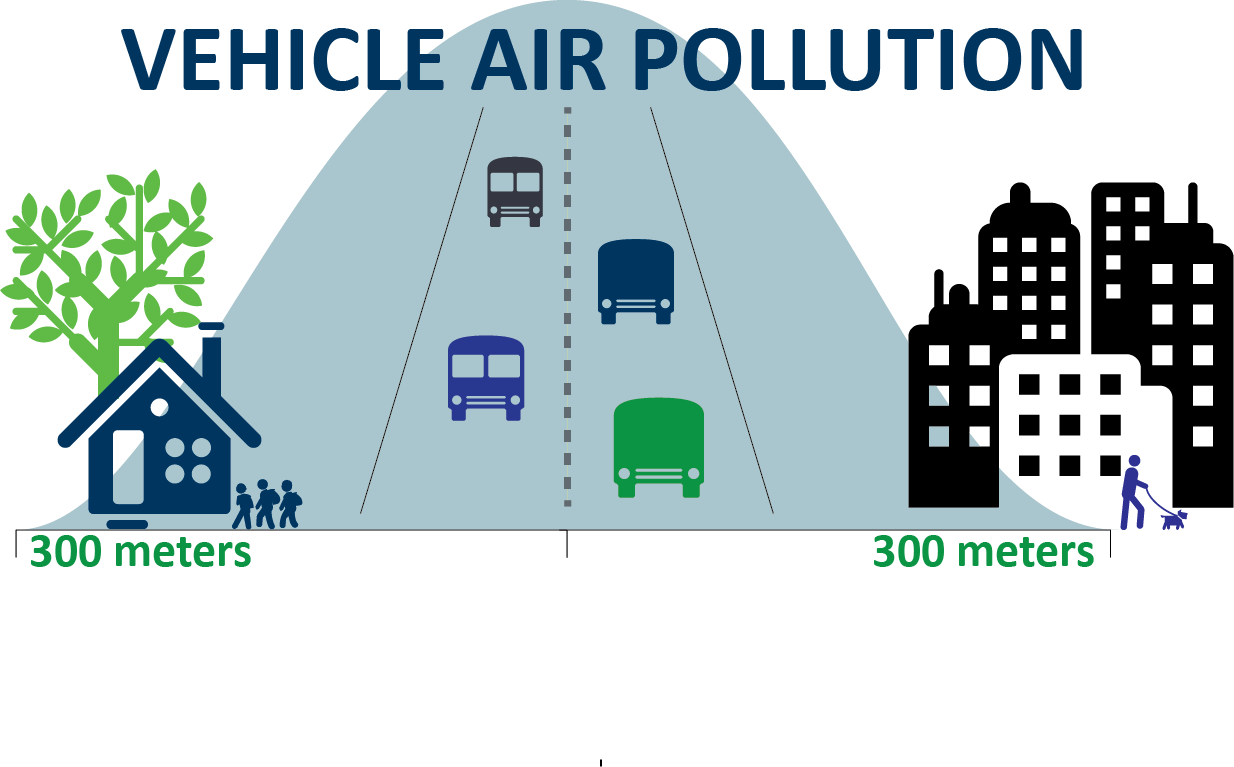 Vehicle traffic impacts public health in many ways. Traffic can limit opportunities for walking and physical activity, and it can be a safety hazard. Traffic contributes to local air pollution and noise levels, especially near major roads. Vehicle traffic is not spread evenly across urban areas. It is important to address traffic-related health risks to achieve health equity. For example, a recent study suggest that lower-income areas and communities of color in the Minneapolis-St. Paul metro area tend to have higher levels of traffic-related air pollution, even though these same residents generally drive less than residents of wealthier, majority-white areas do.
Traffic is a major contributor to air pollution in Minnesota
According to the Minnesota Pollution Control Agency (MPCA), most of the air pollutants of concern today come from on- and off-road vehicles – including cars and trucks. Motor vehicles emit a complex mixture of pollutants, including ozone and particulate matter. Long-term exposure to traffic-related pollution is a risk factor for developing lung and heart diseases, and for early death.
What is being done about traffic-related hazards?
Traffic related air pollution:
Traffic safety:
Related topics: