Traffic in Minnesota - MN Public Health Data Access portal
Traffic in Minnesota
Motor vehicle traffic is a public health issue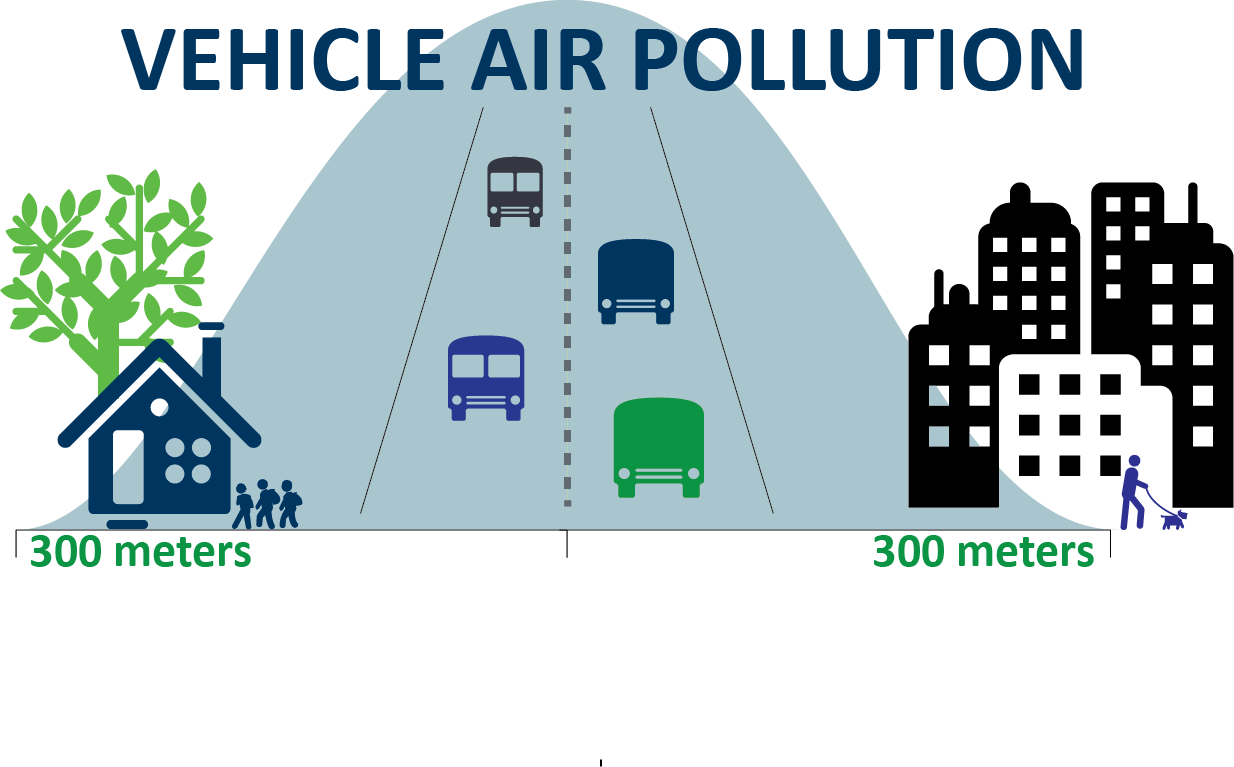 Vehicle traffic impacts public health in many ways. Traffic can limit opportunities for walking and physical activity, and it can be a safety hazard. Traffic contributes to local air pollution and noise levels, especially near major roads. Vehicle traffic is not spread evenly across urban areas. It is important to address traffic-related health risks to achieve health equity. For example, a recent study suggest that lower-income areas and communities of color in the Minneapolis-St. Paul metro area tend to have higher levels of traffic-related air pollution, even though these same residents generally drive less than residents of wealthier, majority-white areas do.
Traffic is a major contributor to air pollution in Minnesota
According to the Minnesota Pollution Control Agency (MPCA), most of the air pollutants of concern today come from on- and off-road vehicles – including cars and trucks. Motor vehicles emit a complex mixture of pollutants, including ozone and particulate matter. Long-term exposure to traffic-related pollution is a risk factor for developing lung and heart diseases, and for early death.
What is being done about traffic-related hazards?
Traffic related air pollution:
In 2016, the federal government and Volkswagen settled a case in which Volkswagen violated the Clean Air Act. Minnesota received $47 million dollars from the settlement to fund environmental mitigation programs. The Minnesota Pollution Control Agency (MPCA) will allocate the funds to programs to reduce diesel emissions and promote green technology. Learn more about the MPCA's plan

here

.

The Minnesota Pollution Control Agency (MPCA) works to measure pollution levels, especially from diesel engines, to ensure Minnesota's public health is protected. MPCA's environmental justice policy guides agency programs and practices to address local pollution disparities.
Clean Air Minnesota is a coalition of community, business, non-profit, and government partners working on voluntary projects to reduce air pollution.
Buying a cleaner car can help reduce car exhaust. MPCA provides resources to help you make cleaner car choices.
Traffic safety:
Related topics: