MN Public Health Data Access Home
MN Public Health Data Access Portal
Environmental public health data can be used to inform policies, change behavior and help communities uncover issues to develop solutions and protections for the hazards, exposures and socioeconomic factors that influence our health. Search here to find environmental issues, trends, geographic patterns and disparities in Minnesota.
County data updated, now more interactive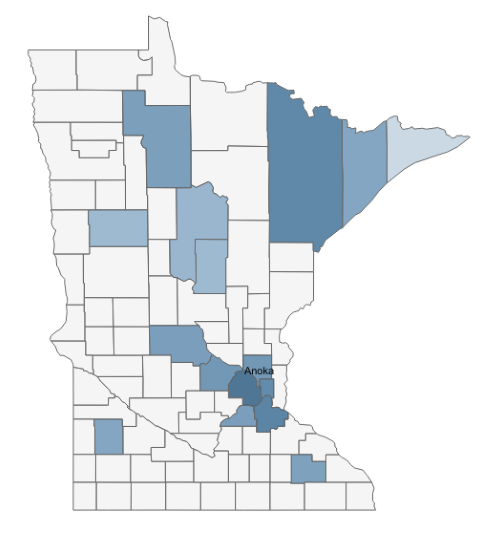 Government investment in public health, especially at the local level, can help people and communities make healthy choices and protect children, the environment, and future generations. Using county-level data from the MN Public Health Data Access (MN Data) helps local public health organizations facilitate effective tracking and evaluation of public health actions and policies. View County Profiles
Videos! How to use the environmental health data portal
Watching videos is a great way to learn. We have created "how-to" videos so visitors can effectively use the Minnesota Public Health Data Access portal. You can find a series of videos explaining portal features and navigation on the User's Guide page.