About the Medicaid dental claims data
Medicaid dental claims are submitted to the Minnesota Department of Human Services (DHS) by providers licensed with DHS to deliver dental services to individuals enrolled in a Minnesota Health Care Program (MHCP). A dental service is any diagnostic, preventive, or treatment service provided by or under the supervision of a dentist.
MHCP enrollees in this dataset include individuals of all ages up to 100 years that qualify for one of two MHCPs, Medical Assistance (Minnesota's Medicaid program) or MinnesotaCare. This dataset contains the total number of MHCP enrollees and the number and percent of MHCP enrollees who have at least one dental claim during the calendar year submitted by a DHS licensed provider.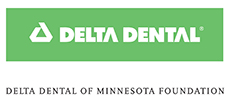 Disclaimer